Magill Research Team
November 2016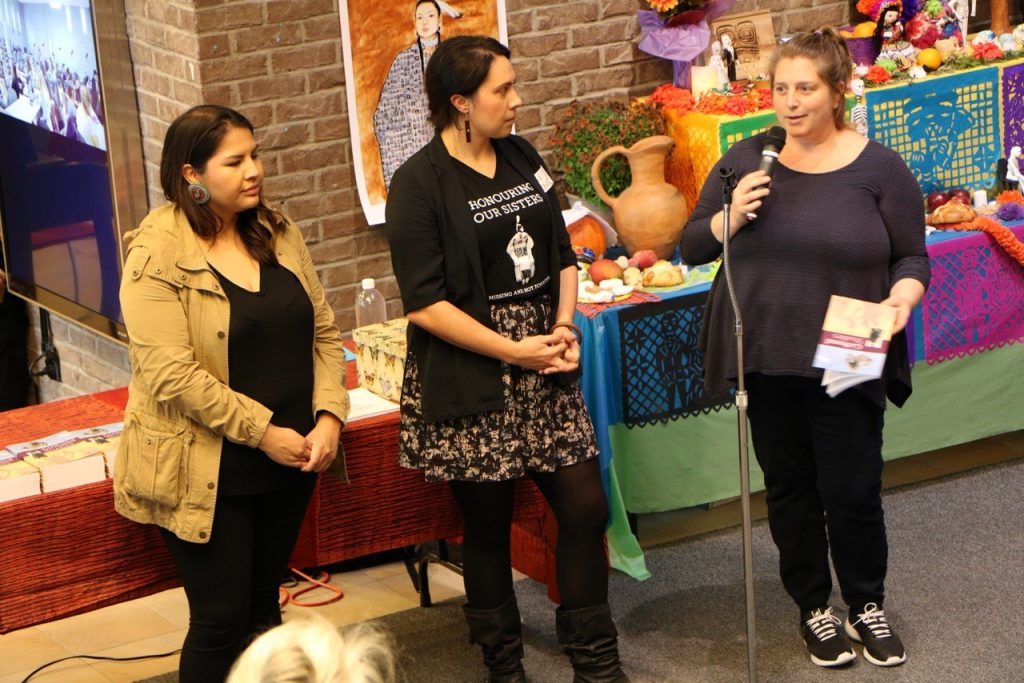 On Wednesday 9th November 2016 the special issue of the Girlhood Studies: An Interdisciplinary Journal, Indigenous Girls was launched in the Faculty of Education, McGill University. Guests were welcomed by Paige Isaac from First Peoples' House at McGill
University and a member of the Provost's Task Force on Indigenous Studies and Indigenous Education.
Guest editors of this Special Issue, Kirsten Lindquist, Kari-Dawn Wuttunee of the National Indigenous Young Women's Council and Sarah Flicker of York University were present and each spoke about what the editing of the journal meant for them, drawing attention to key points in their editorial Speaking our truths, building our strengths: Shaping Indigenous girlhood studies.
Haidee Smith Lefebvre, one of the authors read from her article Overlapping time and space: Early modern English's girlhood discourse and Indigenous girlhood in the dominion of Canada (1684-1860).
Proceeds from the sale of journal copies went to the Native Women's Shelter of Montreal. Link to event video: https://youtu.be/M-JcNEJLabk